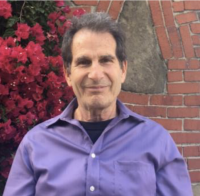 Flash-techniek and Dyadic Resourcing
Three day workshop with Philip Manfield
27 - 28 - 29 april 2020 CANCELLED !!


DAY 1 and DAY 2: DYADIC RESOURCING
During these two days dyadic Resourcing is introduced. Dyadic Resourcing is a resourcing approach designed to facilitate EMDR processing of very early trauma with severely deprived clients, including those with attachment disorders. The goal of this process is to help clients connect affectively to an internal experience of being in a nurturing parent-child relationship. This workshop will address the basic principles and processes central to this form of resourcing, including each of the five steps involved in establishing this resource. The process will be illustrated using clinical videos, resourcing transcripts, and a live demonstration. Links to free additional training resources will be provided.
Program
Program susceptible to changes
Schedule - Day One
8:30 – 9:00 Registration.
9:00 – 10:30 Dyadic Resourcing: overview & introduction
Types of Resourcing.
When necessary
Dyadic Resourcing
When necessary
What makes Dyadic Resourcing work
10:30 – 11:00 Morning Break
11:00 – 12:15 Video 1
Full resourcing session (S or H)
With Commentary
Questions
12:15 – 12:45 Attunement Demonstration
12:45 – 14:00 Lunch
14:00 – 16:00 Find and enhance a fictitious resource adult
Discussion
Demonstration 2.
Practicum 1.
Discussion of Practicum
16:00 – 16.15 Afternoon break
16.15 – 17.15 Develop and enhance a dyad tableau
Discussion
Demonstration #3
Practicum 2:
Discussion of Practicum
17.15 – 17.30 Summary, question-time, wrap up.
Schedule - Day Two
09.00 – 9.30 Discussion of previous day's dyadic tableau
09.30 – 10:00 Morphing
10:00 – 10.30 Videos demonstrating addressing spectrum of problems.
Lack of engagement
Projection
10:30 – 11:00 Morning Break
11:00 – 12:00 Guided dyad enhancement demonstration.
12:00 – 12:45 Practicum 3: morphing & handling problems
12:45 – 14:00 Lunch break
14:00 – 15:00 Demonstration #4: handling hiccups in the process
15.00 – 15:30 Utilizations of Dyadic Resources
15:30 – 15:'5 Afternoon Break
15:45 – 17:00 Practicum 4: Putting it all together –Soup to Nuts
17:00 – 17:00 Summary and closure.
Learning objectives
Explain the EMDR Adaptive Information Processing Model, and the role of resources in processing trauma.
Describe three generic resources and the EMDR "cognitive interweaves" that elicit them.
Explain why cognitive interweaves are often not helpful to clients with attachment disorders.
Explain why imaginary resource figures from media are ideal for the most poorly resourced of clients.
List eight techniques that can be used to help a client feel more intensely connected to a resource.
Describe how an adult resource can be converted to a parent-child dyad.
Describe four indications that clients are NOT assuming an outside observer role and are instead overly identifying with their child selves.
List six incremental steps to help a client imagine playing one of the roles in a resource dyad.
DAY 3: THE FLASH TECHNIQUE
This presentation introduces the "flash technique," a technique used in the preparation phase of EMDR to reduce initial disturbance of memories that clients would otherwise resist bringing to mind sufficiently to target them with EMDR. This technique discourages clients from focusing on the disturbance associated with a target memory, so the client will not dissociate, shutdown, become overwhelmed or resist addressing it. The flash technique makes it relatively straight-forward for clinicians to treat these severe traumas by making them sufficiently less disturbing the client is willing to think about and explore them.
The workshop will pack an extensive amount of information into a short time. It starts with videos of two complete flash sessions totalling about 15 minutes, followed by a description of the technique and a demonstration of it with an audience volunteer. The history of how the technique was developed will be presented briefly, along with current research contibuting to understanding its mechanism of action, and supporting its effictiveness and safety Participants will have the opportunity to experience the technique first hand in two group practicums, and there will be ample time for questions and answers.
Developed in 2017, there have now been over 3500 clinicians trained in the flash technique world-wide, and an active listserv with over 1000 participants. As of the writng of this abstract, the flash technique is not yet evidence-based and must be used as a suppliment to established trauma treatments like EMDR. I am pleased to be able offer participants the opportunity to learn about this unusual technique.
Program
Program susceptible to changes
Schedule - Day Three
09:00 Two videos
09:20 Fill out target form
09:30 History & theory
10:00 Flash Procedure Explanation
10:30 Break
11:00 Demo
11:30 Q&A
11:45 Practicum #1
12:45 Practicum #1 Questions, demo
13:00 Lunch
14:30 Trouble-shooting
14:50 Demo
15:30 Practicum #2 in pairs, no guidance
16:00 Break
16:15 Practicum #2 Q&A, trouble-shooting
16:30 Video
16:45 Supervised Demo
17:15 Evaluations
17:25 Closing
Learning objectives
List four steps to performing the flash technique with a client.
Describe 4 questions to ask if a client states that the flash technique has not initially reduced his or her disturbance.
State that they had the opportunity to practice EMDR flash technique on themselves in the workshop so that first they can understand what their clients will experience when receiving this technique.
State that they had the opportunity to practice EMDR flash technique on another participant in the workshop so that first they can experience using the flash technique.
Methodology
theoretical and clinical explanations
case studies
demonstrations
supervised practice
Target audience
For mental health professionals who are trained in EMDR as from EMDR level 2.
Trainer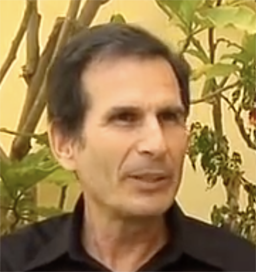 Philip Manfield, Ph.D. has practiced psychotherapy in the San Francisco Bay Area since 1975. He has authored or edited five books about psychotherapy and EMDR and taught on six continents. Most of the cases in Dr. Manfield's two most recent books, Dyadic Resourcing: Creating a Foundation for Processing Trauma and EMDR Up-Close: Subtleties of Trauma Processing, have been included in a free website containing more than 40 free full length clinical videos (www.emdrvideo.com). Most recently, Dr. Manfield has developed the flash technique, a process used in the preparation phase of EMDR that permits overwhelmingly disturbing memories to be processed with virtually no pain. A paper describing the flash technique appeared in the November, 2017 issue of the Journal of EMDR Practice and Research. Currently, research papers verifying the effectiveness and safety of the flash technique have been submitted and are under review by various professional journals.
Language
The training will be held in english.
Credits
This training is recognized by the certification and reaccreditation committee of EMDR-Belgium for a total of 21 credits.
Training location and time table:
La Ferme du Bois d'Arpes
30 Chaussée de Mons
1400 Nijvel.
Monday April 27 2020
08h30 - 09h00: registration
09h00 - 17h30
Tuesday April 28 2020
09h00 - 17h30
Wednesday april 29 2020
09h00 - 17h30
Registration
Since the number of places is limited, we recommend that you register in time
After registration the participants will receive a confirmation of registration.
Certificate
The validation of the workshop requires a presence during the entire program.
The participants will receive an attendance certificate
Training fee
Until 30/03/2020: 710€ (586,78€/123,22€ BTW-VAT)
After 30/03/2020: 750€ (619,83€/130,17€ BTW-VAT)
Includes meals, coffeebreaks, manual.
If your training is paid by a third party (bvba/institution/hospital …) where you're an emploiyee, the training costs:
Until 30/03/2020: 810€ (669,42€/140,58€ BTW-VAT)
After 30/03/2020: 860€ (710,74€/149,26€ BTW-VAT)
May we ask you to pay only by bank transfer to account number 645-1029670-50 of INTEGRATIVA (BIC code: JVBABE22, IBAN code: BE86 6451 0296 7050, address: Processieweg 7 in 9620 St-Maria-Oudenhove) with mention of "Manfield "Followed by your name.
Please note, your registration will only be final after payment and will be confirmed by us.
On cancellation:
The registration can be cancelled 4 weeks prior to the training, without costs.
When canceling 2 - 4 weeks before the start of the training 50% (plus € 25 administration costs) will be charged.
When canceling less than 2 weeks before training the full amount is due.
Cancellation must be done in writing.