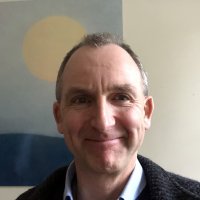 Comprehensive Resource Model
Inschrijven
with Lisa Schwarz
24 - 25 - 26 and 27 november 2020 - Workshop complete, you can still register and get on the waiting list
The Comprehensive Resource Model (CRM) is a neurobiologically-based, emotion-focused treatment model which catalyzes the mind/body to safely access intolerable, affective trauma memories by utilizing layers of internal resources. These resources include attachment neurobiology, breathwork skills, somatic resources, connection to the natural world and relationship with self/intuition. The sequencing and combination of these resources, and the eye positions that anchor them, allow individuals to orient fully towards the most frightening material, accessing and clearing the origin of the split-second moments of survival threat and intolerable affects which are sourced in the midbrain and driving sub-cortical and cortical defense responses. These responses include pathological dissociation and lead to life-interfering symptoms, cognitions and addictions which subside once the neurobiological need for these responses is dismantled. Clearing trauma residues from the nervous system opens the way for positive affect, healing neuro-plasticity, and personal expansion, whether seen as spiritual or otherwise and is directly addressed in CRM. This 4 day training will introduce CRM clinical conceptualization, an overview of the neurobiological looping systems of trauma and healing in CRM, and detailed teaching of the resources used for safe trauma processing in practice. The methods used to convey this information are didactic lecture, demonstrations and practice dyads and Q and A.
Learning Objectifs
Learning CRM Case conceptualization and specific neurobiological interventions that create robust brain and body-based safety as a framework for trauma processing in sessions and personal agency between sessions
The art of applying the concepts and skills in the most effective and attuned way particularly for Complex PTSD although the model is effective for most psychiatric diagnoses
Teaching and inspiring therapists to expand their sophistication, confidence and competence in working with the nuances and intuition in healing others rather than simply applying protocols
Providing the opportunity for therapists to apply CRM processing for their own deep healing which enhances their ability to attune to the more complex needs of their clients
Didactic methods
Didactic teaching
Demonstrations
Experiential practicums.
Doelgroep
Mental health professionals certified to be able to do psychotherapy in the country they reside and work in.
Trainer
Lisa Schwarz, M.Ed. is a Pennsylvania state licensed psychologist, consultant, and international educator based in Pittsburgh, Pennsylvania and Beulah, Colorado. She is the developer of the Comprehensive Resource Model (CRM) and has spent the past 25 years dedicating her work to creating innovative methods for working with dissociative disorders (including medical/somatic dissociation), attachment disorders, and gestational trauma. She is a certified Trauma Model practitioner from the Colin Ross Institute, trained in Robert Schrei's Sourcepoint Therapy, and practices Usui Reiki. Lisa's clinical work and teaching provides a combination of psychotherapy, neuroscience, and spirituality in facilitating holistic healing from traumatic events. She is the primary author of "The Comprehensive Resource Model: Effective Techniques for Treating Complex PTSD" (Routledge 2017) with CRM featured as the cover story in Newsweek in April 2017.






Language
The training will be held in English, with simultaneous translation to Dutch
Location and time schedule
Léonce Roelsstraat 7
9620 Zottegem (close to the railway station)
Tuesday may 24st till Friday 27th
08h30 - 09h00 Registration - welcome
09h00 - 13h00 with 15 min break
14h30 - 18h00 with 15 min break
Registration
Since the number of places is limited we would like to advise you to register in time.
Once registered participants will receive a confirmation of registration.
Validation and Certificate
For the training to be validated your presence and active participation will be required throughout the training.
At the end participants will receive a certificate of participation from INTEGRATIVA and a certificate of the Basic CRM training from its developer Lisa Schwarz.
At the end of the training participants will be invited to evaluate the training.
Tuition Fee
The cost of the training is::
Until 02/10/2020: 895€ (Tuition Fee 739,67€/155,33€ TAX)
After 02/10/2020: 935€ (Tuition Fee 772,73€/162,27€ TAX)
Lunches, manual and coffee breaks included.
When you are payed your training by a third party (Institution, hospital..) where you are an employee the cost of the training is:
Until 02/10/2020: 995€ (Tuition Fee 822,31€/172,69€ TAX)
After 02/10/2020: 1035€ (Tuition Fee 855,37€/179,63€ TAX)
Please pay by transfer to the following bank account: INTEGRATIVA ( IBAN-code: BE86 6451 0296 7050, BIC-code: JVBABE22, adres: Processieweg 7 , 9620 St-Maria-Oudenhove) with as reference: "CRM basic training" and your name.
Your registration is final once we received the tuition fee.
In case of cancellation:
4 weeks before the training the fee will be reimbursed with a 25 € adimistrative cost deduction.
2 – 4 weeks before the training 50% will be reimbursed (minus € 25 administrative cost)
Less than 2 weeks before the train the complete amount is due.
Cancellation needs to be addressed to us in writing.
You can register by clicking on the word "inschrijven" in red below.
Inschrijven