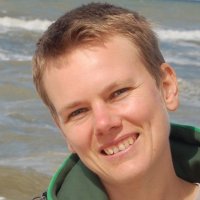 Compassion and Self-compassion in Trauma-Therapy
met Hana Vojtova
13 en 14 februari 2020
In the last decades, psychotraumatology developed hand in hand with the research in neurosciences and evolutionary biology and that gives our work a reliable ground. The same is happening with the knowledge about compassion that for the moment comes often from the background of mindfulness and Buddhist meditation.
The seminar/workshop is aimed at exploring the useful connections between psychotraumatology and compassion /self-compassion based on pragmatic neurobiology and clinical as well as personal experience.
It seems that the ability and willingness to apply compassion towards oneself is a significant factor of prognosis in traumatized clients. Compassion towards others is a crucial motivation for people in helping professions. Yet, empathic distress or pity can be misunderstood for compassion and become the cause of vicarious traumatisation and burn-out.
In this seminar/workshop, we will understand compassion /self-compassion as a process that is influenced by our early development including attachment, stress and trauma and social context. We will look into possibilities to take care of this process in ourselves and in our clients.
My style of presenting is based on of the wish to transmit the understanding and attitudes that enable and support the development of everyone´s own ways of application. I will offer theory, possibilities to discuss, as well as exercises for little self-experience.
About the Presenter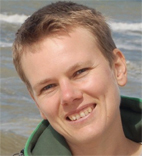 I am a clinical psychologist, psychotherapist, EMDR trainer from Slovakia. I work in private practice with adult clients and as a trainer for EMDR and psychotraumatology mostly in Slovakia and Czech Republic, but I co-trained in HAP/Trauma-Aid projects in China and Thailand, too. In the first year of my professional life, when I was working at a Psychiatric ward of General hospital, I discovered psychotraumatology and EMDR and ever since then this has been my primary orientation. I´ve been trained and guided by Helga Mattheβ and Hélène Dellucci and many others including Ludwig Cornil.
We founded Slovak Institute for Psychotraumatology & EMDR and EMDR Slovakia. Around the same time I came across the 12 Steps of Alcoholic Anonymous and developed great appreciation of their way of dealing with suffering. Their program of recovery has been an important source of inspiration and knowledge about healing. Together with the Buddhist practice these three pillars have supported and shaped my understanding of trauma, therapy, healing and human life in general. Facing the reality of our vulnerability, conditioning and the complexities of life I find it meaningful to integrate psychotherapy and spirituality in a very simple, down-to-earth way that could be suitable for the most as well as the least spiritual of people.
Duur en dagindeling
Duur : 2 dagen – 14u00
Dagindeling :
8u30 - 9u00 Onthaal
9u00 - 13u00 ( pauze van 20 min)
14u30 - 18u00 ( pauze van 20 min)
8u30 - 9u00 Onthaal
9u00 - 13u00 ( pauze van 20 min)
14u30 - 17u30 ( pauze van 20 min)
Voor een validatie van de workshop is de aanwezigheid gedurende het ganse programma vereist.
Deelnemers ontvangen een aanwezigheidsattest.
Aan het einde van de workshop krijgt de deelnemer de kans om de workshop te evalueren.
Taal
De opleiding zal gegeven worden in het Engels.
Locatie
Traumacentrum Léonce Roels
Léonce Roelsstraat 7
9620 Zottegem
Lesgeld
De tweedaagse training kost:
Tot 20/01/2020: 550€ (lesgeld 454,55€/95,45€ BTW)
Na 20/01/2020: 590€ (lesgeld 487,60€/102,40€ BTW)
Inclusief middagmalen, koffiepauzes, manual.
Indien uw opleiding wordt betaald door een derde (bvba/vereniging/instituut/ziekenhuis …) waar u werknemer bent, kost de opleiding:
Tot 20/01/2020: 650€ (lesgeld 537,19€/112,81€ BTW)
Na 20/01/2020: 690€ (lesgeld 570,25€/119,75€ BTW)
Mogen wij u vragen enkel via overschrijving te betalen op rekeningnummer 645-1029670-50van INTEGRATIVA (BIC-code: JVBABE22, IBAN-code: BE86 6451 0296 7050, adres: Processieweg 7 in 9620 St-Maria-Oudenhove) met vermelding van "Self-compassion" gevolgd door uw naam.
Bij annulering:

4 weken voorafgaande aan de opleiding wordt het inschrijfgeld teruggestort met aftrek van € 25 administratiekosten.

2 – 4 weken voor aanvang van de training wordt 50% (min € 25 administratiekosten) terugbetaald.

Minder dan 2 weken voor de training wordt niet meer teruggestort.
Annulering dient schriftelijk te gebeuren.
Inbegrepen in het lesgeld: Cursus, middagmalen, koffiepauzes.
Niet inbegrepen : Verblijf, transport.
Online registratie
U kan zich online registeren door op "inschrijven" te klikken